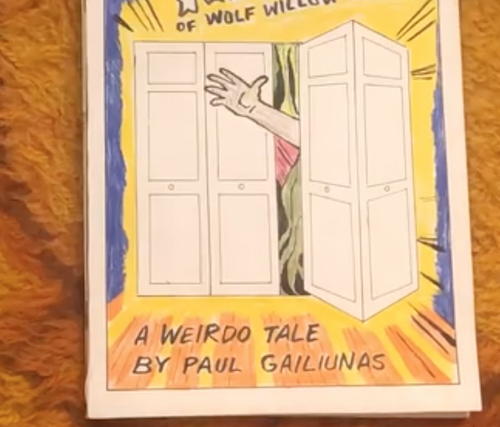 Visit Gothtober 2019 and visit DAY 9!
Get your popcorn and your snacks ready and settle into the front row for this great "Weirdo Tale" by Paul Gailiunas!
Ya know… sometimes, growing up, you see and hear some pretty trippy things on film and television and the radio. Some of it just never leaves your brain.
Today's lovingly rendered comic book interpretation of a TRUE STORY from the artist/author's childhood takes you on a journey to Edmonton, Alberta in the 70s! Rock music was having quite a moment, when fire breathing, blood-spitting, smoking guitars, shooting rockets, and elaborate stage antics were all the rage!
Combine hard rock with family dynamics and the tyranny of siblings, and you've got some pretty good anecdotes to share, and this one's a goodie!
Thank you, Paul, for sharing this scary experience with us this "All Hallow's Eve!" xoxo