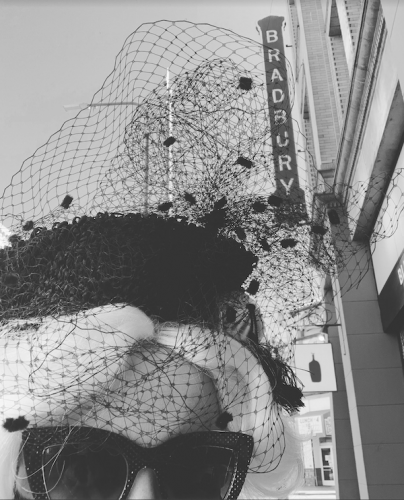 Gothtober DAY 8!
From Downtown Los Angeles, in ghostly form, it's THE HONEYLABS!!! If you've a hankering for some well known tunes from one of the most celebrated song duos of yacht rock fame, you're in for a treat! Follow the Ghost Detectives to solve the mystery of what's going on with Sarah Smile! Starring Linda Santiman and Nancy Kissam, these two play aspirational apparitions on a quest for better supernatural communication skills!
So how did they go about making their Gothtober piece? All is revealed:
We know you used a LOT of Hall and Oates songs, were there any you left out, or is there one that is your favorite Hall and Oates song of all time?
We did not use "She's Gone!" That would have worked here too! 

Where did you shoot your movie scenes?
We shot around the Bradbury Building downtown, my favorite DTLA building because of Blade Runner!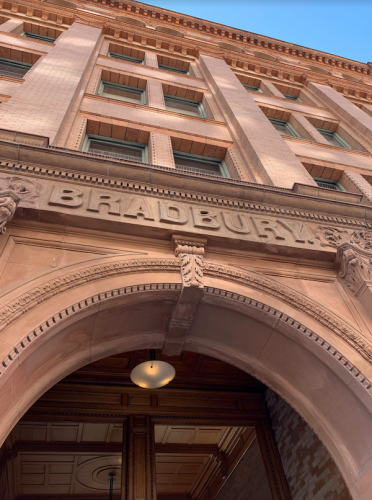 Did anyone bug you or try to get in the shot or ask you questions or try to bust you for a film permit?
This guy cleaning the courtyard in back said we couldn't film on the steps of the building behind it because of its famous location. But we filmed all around it.
One guy came around the corner and thought Nancy and I were mannequins in our vintage hats! We startled him a bit when we moved! 
What did you make the puppet sticks out of? Popsicle? Chopsticks? 
Puppet sticks were rulers I stole from school because I'm a teacher.  I intended to return them but then Covid.  So yes, I guess I stole them.