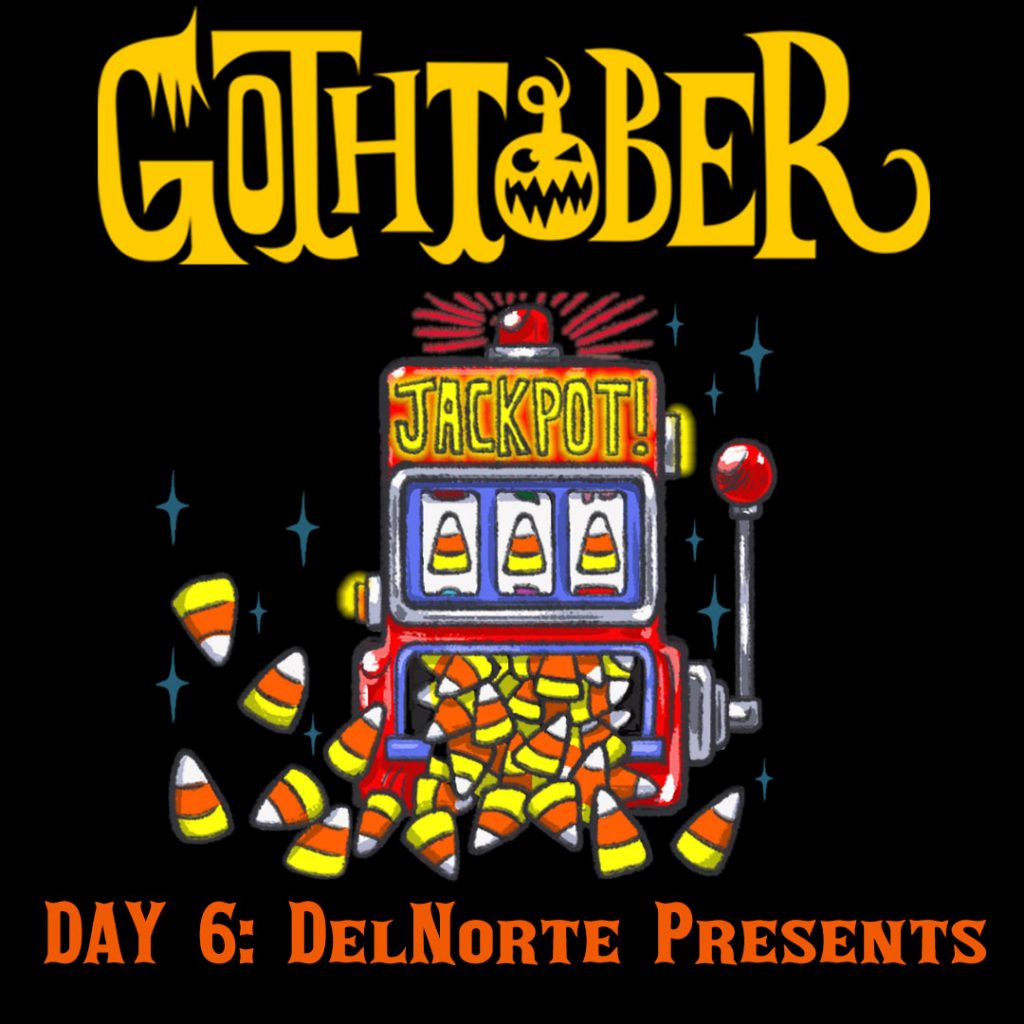 Visit the Gothtober Countdown Calendar and CLICK DAY SIX  for a culinary tour of Halloween Pizzas! 
Do you like cute pizzas? Do you like cute HALLOWEEN pizzas?
Del Norte Presents has come through for us in a way never before seen on Gothtober! Sometimes you see these types of seasonal recipes in magazines and wonder to yourself "Do any of these actually WORK?"
Del Norte Presents Kitchen has taken on ALL the work of making and tasting four variations on a "Halloween Pizza" theme and brought the savings to you! Get your toppings together and follow along with the step-by-step photos.
Helpful informational tidbits make putting these decorative pies together a cinch, you'll be the slice of the party!