Turn your lights down ALL THE WAY, and turn your speakers up, so that you can experience California's Crystal Cove and the Malibu State Park, among other points of interest, and you can hear Paul's song as the camera saunters.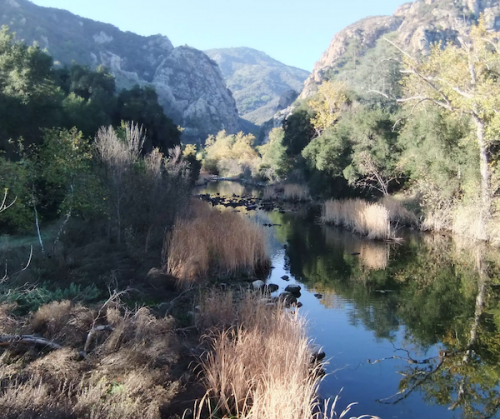 "The American people have witnessed what is the greatest failure of any presidential administration in the history of our country"
K A M A L A H A R R I S
"8 months since we've been in the same room
8 months of destruction and gloom
8 months since I gave you a hug
8 months…. WTF"
P A U L Y G.
We WILL be together again, but boy… right now… this sucks.

I don't want to give away anything in the film, but since hiking and walking is one of the things we CAN do during quarantine, visiting the spot where Paul filmed DAY 9 makes a great day adventure! Check it out and plan your adventure!
Considered the recreational crown jewel of the Santa Monica Mountains, Malibu Creek State Park has over 8,000 acres of rolling tallgrass plains, oak savannahs and dramatic peaks. It's no wonder many call it "The Yosemite of Southern California".