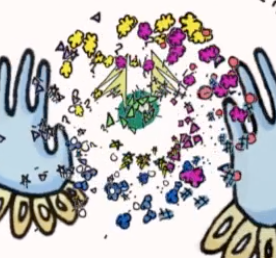 Visit
www.gothtober.com
and click on DAY 31 to see the VERY LAST DAY of Gothtober 2017 by Bona Bones!
Enjoy this lovingly mellow animated situation where a conjurer fixates on makings that suit the appetite. It's not just fun to watch, it's a treat for the ears as well. Wouldn't it be nice to not open and close the fridge every time you wanted a snack, but just have the power to bring forth a snack from wherever using your powers? Ah, it would be nice, yes it would.
Find out more about Bona Bones HERE! 
And that concludes our calendar of options, our artist show-off-a-rama for the Halloween season! Happy Halloween, eat all the candy, chop off all the fingers, and lick all the toads!