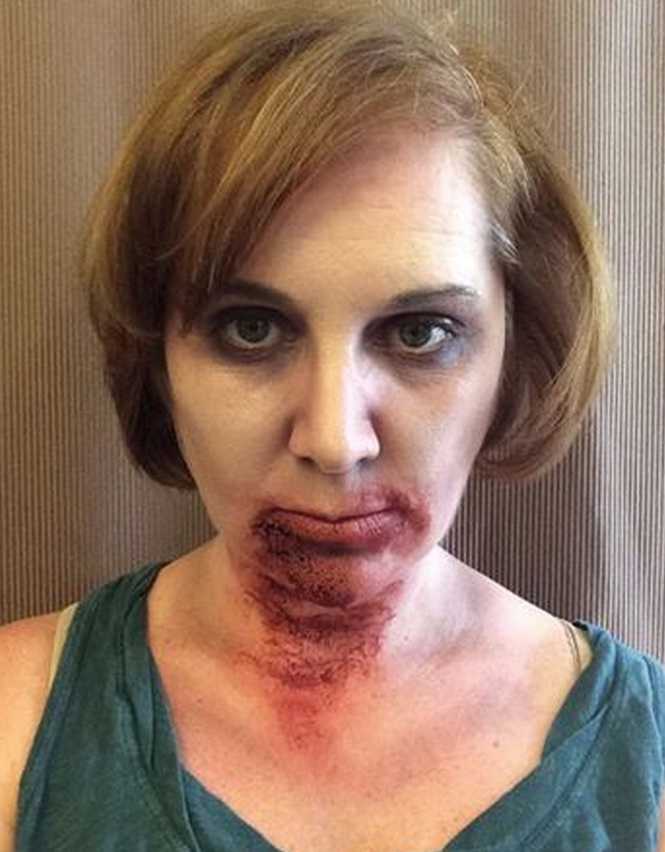 Have you been feeling okay? Visit Gothtober.com and click on Book 6, the one titled Tom Slayer. If you're not feeling quite right, you might want to check out this informational pamphlet that gives you some useful tips on the symptoms you are experiencing this Halloween.
Saida Staudenmaier has quite the touch with the makeup brush, her site has some other Gothtoberesque photos on it, plus stuff from many of her other professional endeavors, check it out! Saida is quite fond of zombie makeup, she actually did a series of portraits based on the dearly departed, everyone looks a tad "stale" in an alluring yet repelling way that only Saida could truly master.
Hat's off also to Jennifer Wenzlaff, the "main zombie" in this piece. Gothtober is powered by SparkleBlob, a multidisciplinary arts and performance  collective, your Head Candy Corn is Executive Director. Jen is on the SparkleBlob Board of Directors, and we think that this photo of her really shows you what SparkleBlob is all about, doesn't she look great? Most importantly, she looks like she's recently eaten brains, so we can breathe easy… for now.