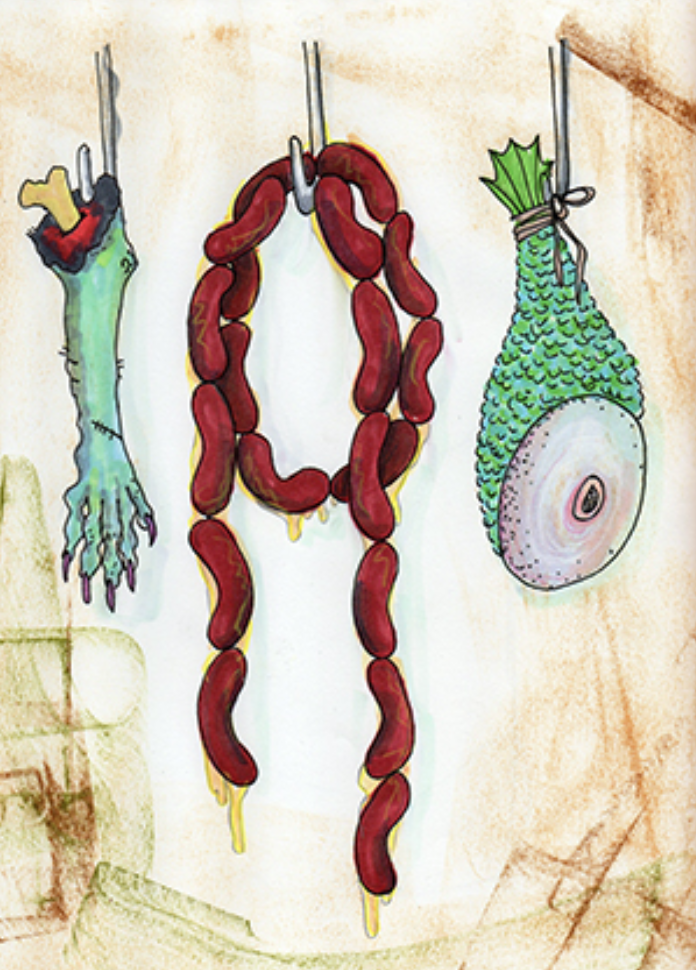 Visit
www.gothtober.com
and click on DAY 17 to see mouthwatering recipes from The Family Chambers!
Have you been serving up the same old crusty casseroles? Are your salads in a slump? Are your desserts drab? Well, not any longer! Hard at work in their laboratory of flavors is the Family Chambers, with delectable dishes you can make for everyone you love! The holidays are almost here, if you want to impress, look no further. 
Featuring such fresh and healthy ingredients as dead eyes, braised beast, lice and nutmeg, every recipe in this volume promises not just a feast of sumptuous tastes, but dishes that are good for your health. It's also worth mentioning that this cookbook has a whole new take on SIMPLE SLUGS! Everyone knows how to make them, but it's really hard to get them just right, and you'll learn the secrets to making this family favorite: no more mushy slugs, what a relief!
So take a look and start planning your get-together today with meals that come alive… literally.
Find out more about the The Family Chambers  here!