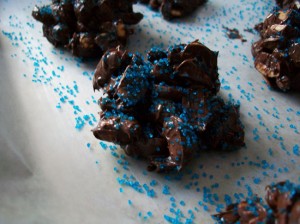 Trying to come up with something edibly creative has been the challenge for the SloCooking crew these past few years. This year was no different, with the added challenge of working with a music theme!
But never fear – zombies arise and musical chocolate was created – much to the joy of the four-year-old in the house.
For more culinary treats, visit SloCooking's Blog and Two Cooks Catering.