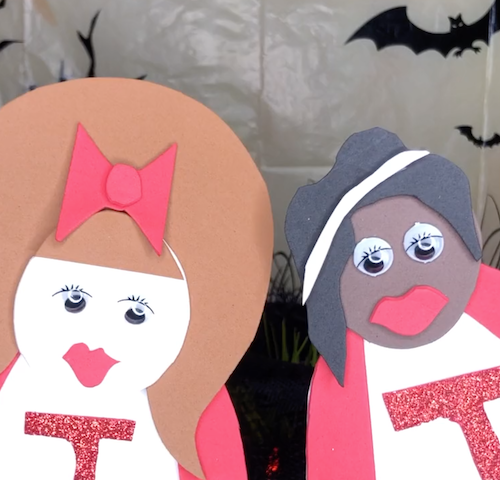 Visit Gothtober 2019 and check out DAY 8!
If you enjoy podcasts AND horror, then you'll LOVE "Horror Movie Survival Guide" where Julia and Teri discuss horror movies EVERY WEEK! From the classics, to cult, to the latest and greatest, to the cheesy low budget slasher films, they're into all of it: ALL OF IT! These two have been known to go DEEP into those ol' crusty VHS horror treasures, noticing and discussing every gory detail (pun intended.)
In this lil' minisode for Gothtober, the duo discusses GHOSTS, via foam sheet puppet versions of themselves which is engrossing and enchanting and quite funny. They ask questions about ghosts that are, one might think, not common to the experience of encountering specters and apparitions.
I think if you want to be as prepared as possible for Halloween, this piece will prepare you nicely. If you'd like to know more about Horror Movie Survival Guide, here's where you can start:
Check out and support them on Patreon and get COOL HORROR TREATS!
Thank you, Teri and Julia, for your tips and tricks for understanding and dealing with ghosts this spooky season!