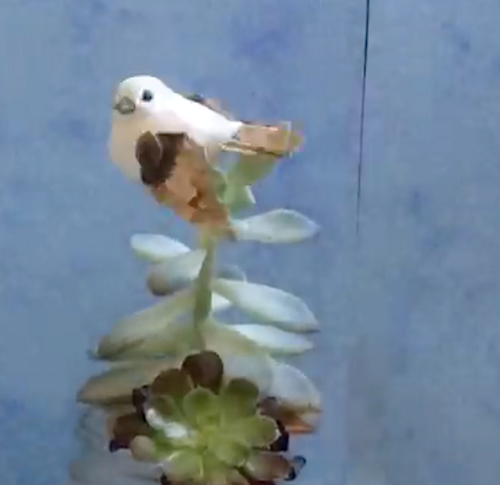 Visit Gothtober.com and visit DAY 2!
Today we've got the youngest artist in the 2019 Gothtober Collection, Dragon Girl is 13, and has been raised on Gothtober videos. Her parents have been a part of Gothtober since the start, 17 years ago. Dragon Girl has been contributing to the Gothtober calendar for quite a few years now, and we're thrilled to bring you her latest!
What we have here is a sweet nugget of an animation involving the paranormal, a bird, some succulents, and well… I don't want to give away the whole thing, you gotta go see it! You'll see clever use of strings, pins and hand hewn props, and some pretty cool characters. Dragon Girl makes it all herself!
We'd also like to add that Dragon Girl is the niece of Gothtober's High Priestess of Web, Cristin Pescosolido. When it comes to smarts, craftsmanship, and making insanely detailed cool works of art: this family's got strong stock!
Go Go Dragon Girl! We love seeing what you come up with every year!