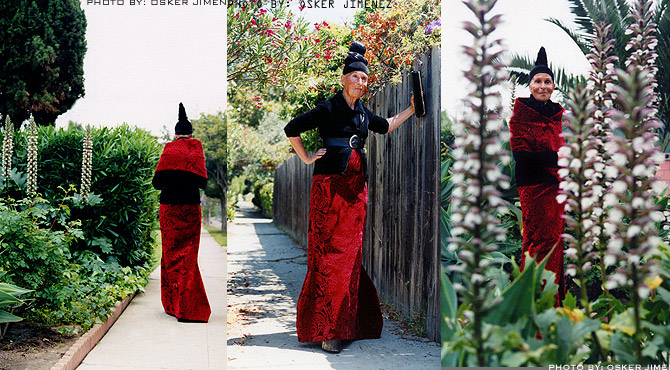 Visit www.gothtober.com and click on Day 15 and watch this dear sweet tribute to one of LA's historic eccentric personalities who passed away in September of 2016. It's Lori Meeker's puppet vignette about Rae Susan Strauss! Sometimes you'd see her in the crosswalk, never in a rush, gliding past, one of the regulars, always a curious human to witness. She lived in a black lava covered house, thus, her nickname was "The Lava Lady."
Not many of us understood her, but we liked her. We liked her a lot, she wore her hair in a tall spike, wore bellbottom pants and extremely tall platform shoes. She was a poet. She was many things. Find out more about The Lava Lady by reading this LA Weekly article.
Find out more about the wonderful work of Lori Meeker by visiting her website!