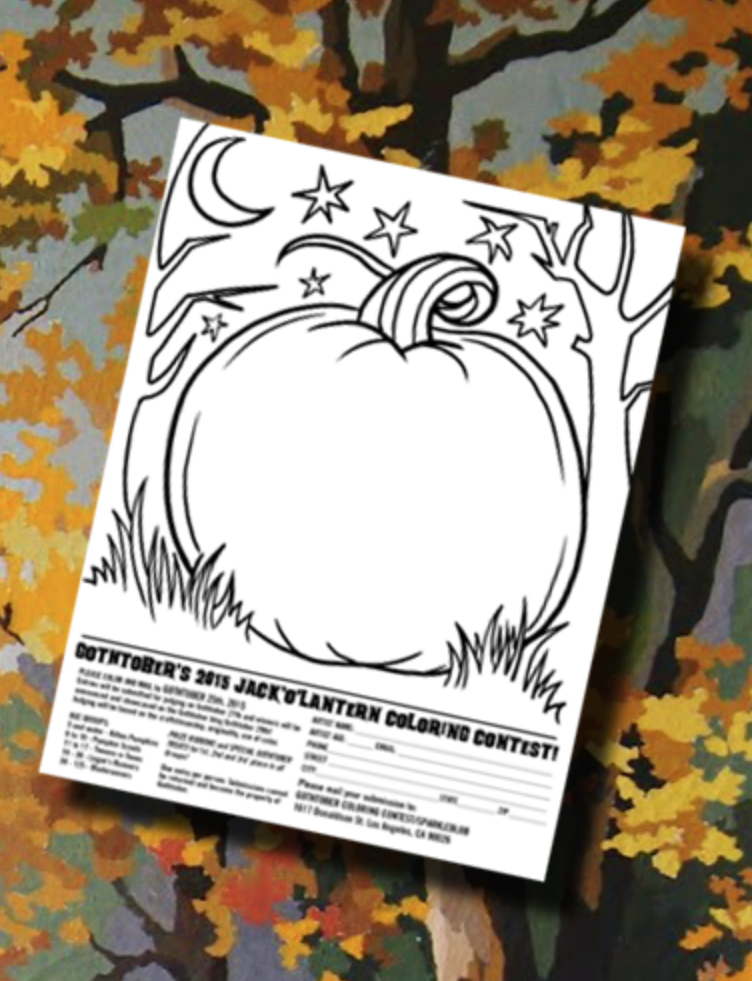 For ALL AGES, the Gothtober Coloring Contest is HERE! Visit www.gothtober.com click on DAY 4, download and print your pumpkin page. Color it, send it in! DROP DEADLINE IS OCTOBER 25th!!! 
What will your jack'o'lantern look like? Will it have a scene? Will it be the face of an unknown monster, a spirit being, a scary politician?
We have FIVE DIVISIONS and we know you fit into one of them… unless you're a vampire or some other form of undead, and if that's the case, contact us. We will make a special division just for you.
AGE GROUPS
Kitten Pumpkins – 5 and under 
Pumpkin Scouts – 6 to 10 
Tweens-n-Teens – 11 to 17 
Logan's Runners – 18 to 30 
Bladerunners – 30 to 125 
Each Division will have 1st, 2nd, and 3rd Prize Ribbons, as well as some very special Gothtober Treats! Prepare to win bizarre and inventive gift baskets containing specialty items hand-picked by Gothtober MONSTERS! Coloring Contest Winners will be announced and showcased on this blog on Gothtober 29th!