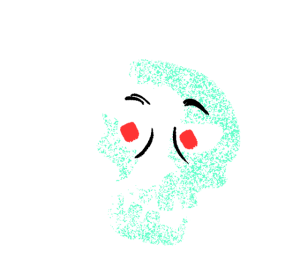 Maybe it's the soft clothes, maybe it's the soft lighting, maybe it's that every step out the door feels like a step into a Mary Oliver poem, but something about fall just screams "poems set to slide shows of black cats with pumpkins." And it is into this particular void that Blair Banshee screams.
This particular work pays kind to Carl Sandburg, the original author of Rootabaga Stories (1922). The stories are about the American Midwest and feature corn fairies, farms, sidewalks, skyscrapers, the village of cream puffs, the village of liver and onions, and the Gold Buckskin Whincher.
Blair Banshee enjoys the word choices of Carl Sandburg. She, too, cries over beautiful things, knowing no beautiful thing lasts.
And when Blair Banshee isn't screaming, wailing, shrieking, or keening, she collects old magazines and even older poems, some of which she may or may not share with you. There's only one way to find out. Visit Gothtober, click on day 7!!!