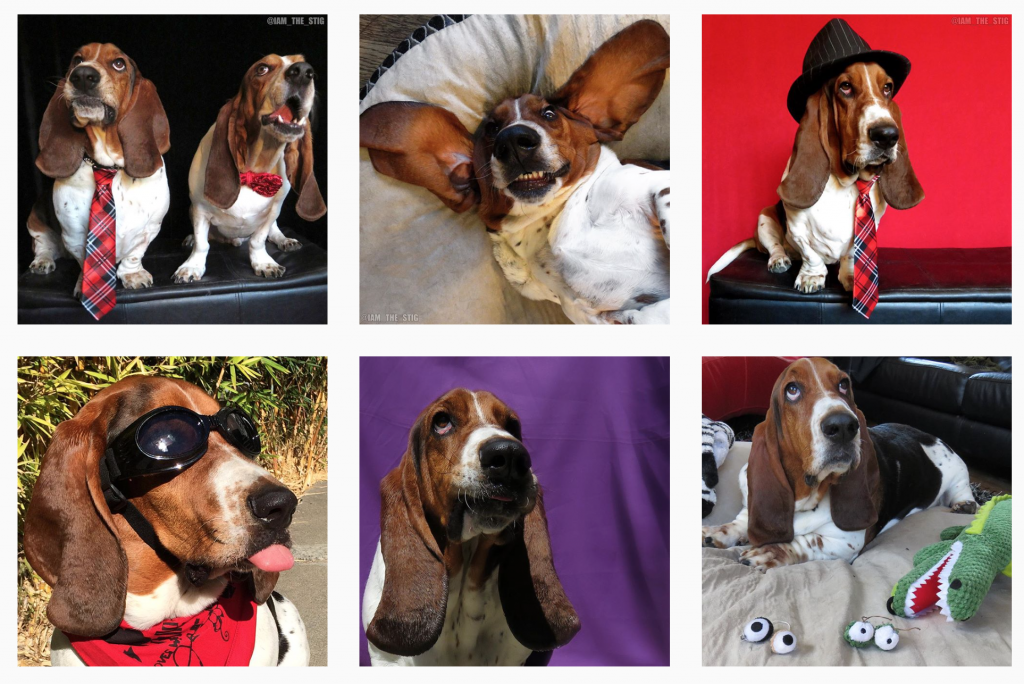 Visit Gothtober Day 20 and see something really pawsome!
In the paw prints of Rin Tin Tin, Benji, The Taco Bell Chihuahua, Lassie, Boomer, and Spuds McKenzie, the answer to the top of the 21st century pantheon of dog heroes goes to THE STIG!!! The Stig is a basset hound who is terribly, devastatingly, photogenic.
The Stig wears costumes, poses for the camera, and has become quite the Hollywood personality about town.
Today he's starring in a custom-made haunted slideshow just for you, a set of stills from his monster movie days.
You can follow The Stig on Instagram, he's especially scary today in "The Stiging" so set your phasers to "follow" and witness the escapades of one very adventurous dog!