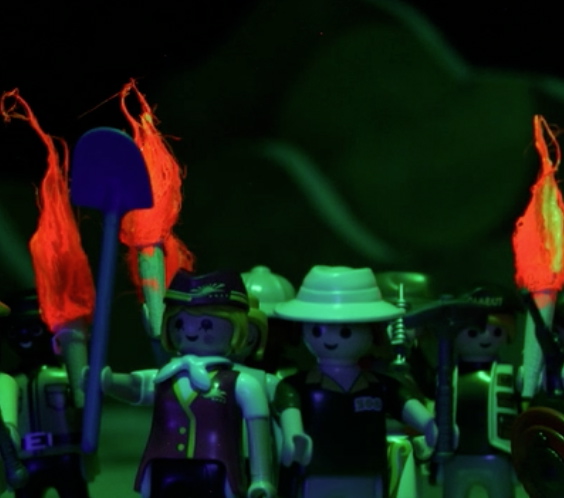 Gothtober DAY 7 (The Book titled Jane Weyre) brings us a chilling, thrilling and exquisite florescent light adventure with voice work by the Gump siblings, Arrow and Pixie Gump!
Arrow Gump supplies the harrowing narration, Pixie Gump supplies the voice of the Monster Baby, and PapaWapa Gump staged and animated all of the beautiful hand made props and scenery to form a heck of a family project! Put together with the expert editing stylistics of Brandon Minton, and man, have we got THE MONSTER'S GRAAAAAVE!!!!
Enjoy what will become a seasonal favorite for years to come, and if you see an angry green baby marching your way: Run!!!! (and then call us, because we need to know what happens next.)
Want to see some other amazing things from Michael and Brandon, respectively?