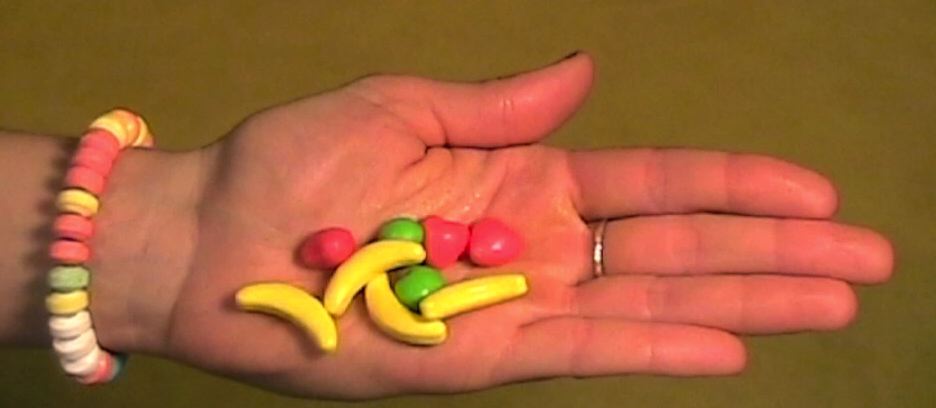 Break out the FunDip and the Lick'm'Aide, because as usual, Monica Howe is back with an Atomic Fireball of a music video piece called "Come On, Taste My Rainbow." It just isn't' Halloween without candy, so Monica thought she'd send a siren song to your sweet tooth to signal the season!
Cheezy alliteration aside, you might get a cavity if you watch this more than 5 times, and with the electric stylings of musician/producer, Josh Fielstra at the helm, it's only going to get sweeter. Look closely at Monica's nails: each nail has been carefully painted with a TINY RAINBOW from the adroit skills of an extremely patient and caring manicurist in Downtown Los Angeles.
This, and many other strange and sugary distractions and details is the video's real achievement. In addition to the fabulous rainbow-poof-hairpiece-performance lies engaging lyrics written by Howe, such as "I caught you in my tractor beam of Haribos and Jujubees" and "I got you in my sight, my marshmallow delight."
That said, after watching this, should you scarf an entire gallon of candy corn or caramel apples and wake up remembering nothing… you can blame it on Come on, Taste My Rainbow.
Visit Monica (aka MuffMaster Flash's) MySpace Page or her website to glean new information.