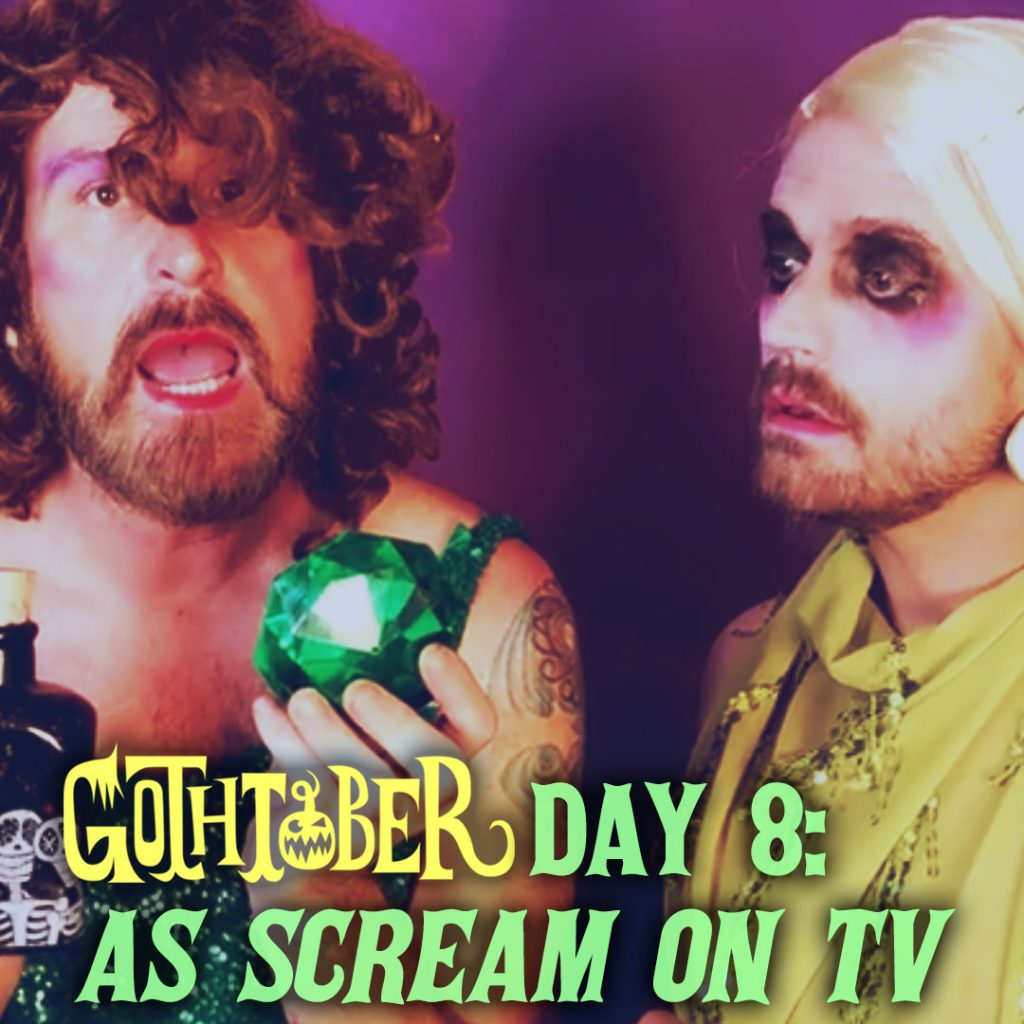 Visit the Gothtober Countdown Calendar and CLICK DAY EIGHT  to purchase NOW on "As Scream on TV!"
This day and age is packed with wonderful inventions and offerings of life-changing contraptions, appliances and potions! As Scream on TV brings us the deal of the century with seasonal products that are guaranteed to please! Act now and get this AMAZING autumn offer that's more than fifty percent off the retail price! It's INSANE!
Everyone's a winner, bargains GALORE!
David LeBaroon and Chris Baughman team up to bring us this terrific ad that'll have you reaching for your credit card and picking up the phone! Use with caution… even though it's fool proof…