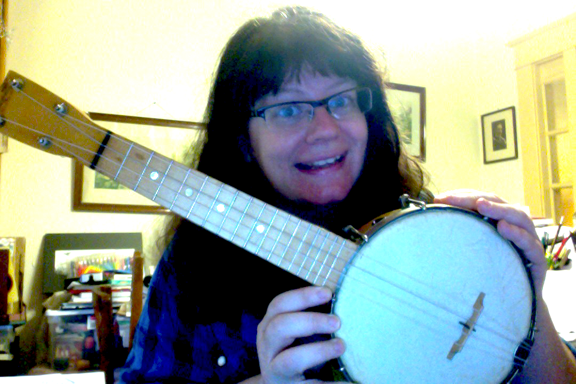 It's "Tawdry Tuesday" for Gothtober DAY 8 and Heather Harkins is pushing the limits of our delicate nature by bringing us this revealing piece about airport scans! 2013 marks the end of nude scans in U.S. Airports! Gothtober International Airport is no different, it's still using the nude scans until they go out of service, and Heather documented what goes on with these machines!
Heather lives in Nova Scotia, that's right, you heard me: Nova Scotia! That's very far away from Los Angeles, the home of Gothtober. This is very thrilling because the beauty of internet art is that you can be thousands of miles away and STILL be part of the Gothtober Countdown Calendar. Gothtober hopes to keep luring artists from all over the world to it's creepy countdown crypt!
About this piece, Harkins says
I don't know anyone who enjoys going through airport security, so I thought that by setting my piece at an airport security checkpoint, there would be an element of squeamish terror. Once that creepiness was out of the way, and I let myself be entirely goofy with my drawings and the accompanying jingle.
I asked Heather, when she sent in the jingle that goes with her piece if she was playing a banjo or a ukelele, and the answer is YES! She's playing a 1920s banjolele that she found in Rochester, NY and took back with her to Nova Scotia. This is the banjolele's VERY FIRST public debut! You heard it on Gothtober!