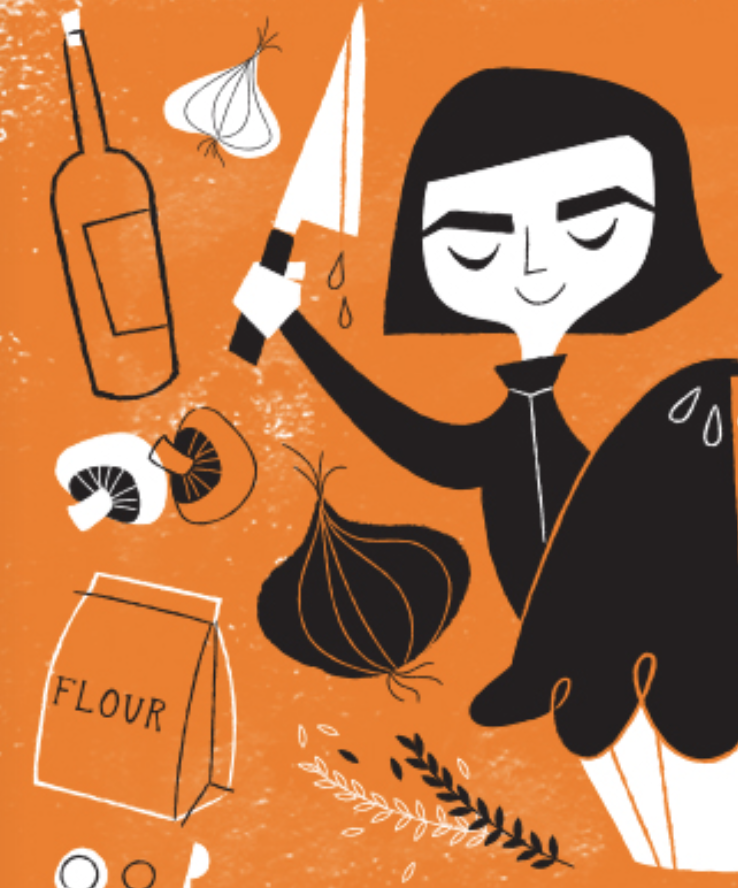 Visit
www.gothtober.com
and click on DAY 27 to get a rather tasty recipe from Yuki Okada, author and illustrator of
Arya Bakes a Pie
, which is her website hosting recipes inspired by the HBO series "Game of Thrones." You can look up recipes by course, OR by house, so for Gothtober, she decided to share with us a recipe from House Stark!
All these recipes have been cooked, tested, written, designed and illustrated by Yuki who is really adept at doing all of the things just listed.
For this particular recipe, she made multiple savory pies and tested the recipe oh… I dunno, like FIVE TIMES to get just the right technique and ingredients! It's a biggie deep dish pie, you gotta use a springform pan, which is a lil' advanced, but totally worth it. As the days get shorter and cooler, you're gonna need a pie like this one to get you through winter because… winter is coming.