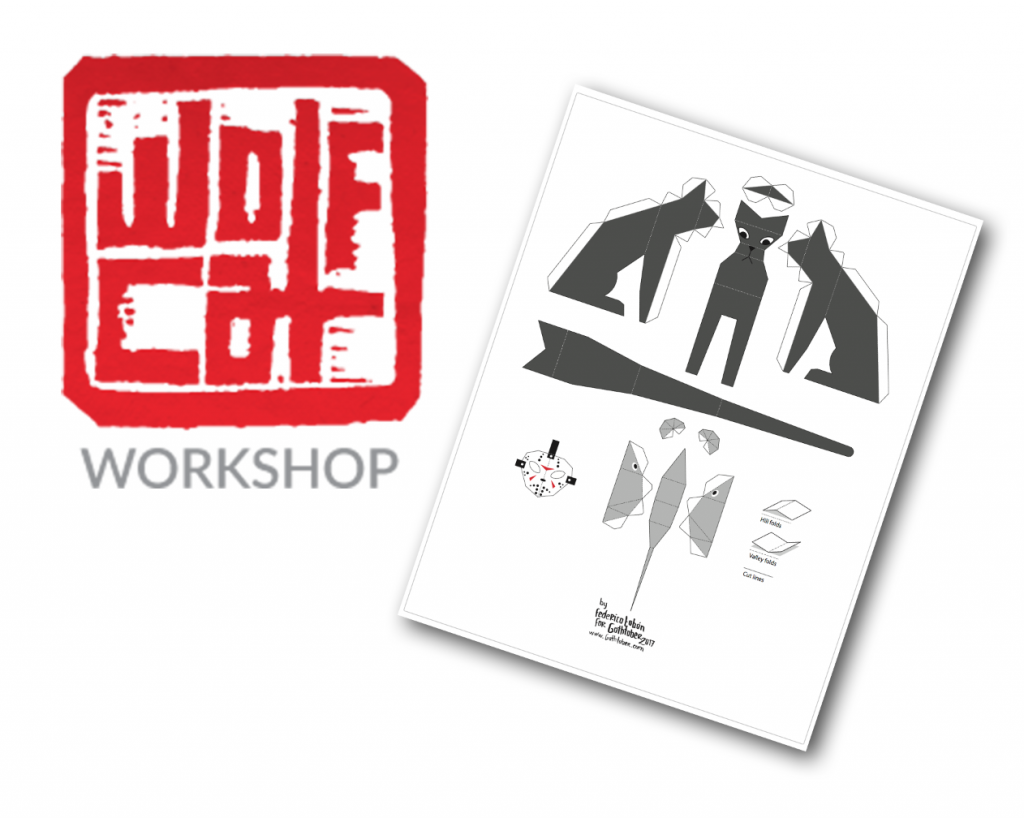 Visit
www.gothtober.com
and click on DAY 13 for an instructional video and downloadable paper craft from Federico Tobon!
Happy FRIDAY THE 13th! Welcome to a BLOODY game of cat and mouse! I suppose you can decide how much mayhem in this scene will play out when you download, print and build the components yourself. Federico has made for us a Kitty-Jason Voorhees-themed folding paper project involving a mask-wearing feline and a rodent that will surely meet its fate! If anyone invites you to Camp Crystal Lake tonight, tell them you can't go because you have important paper crafts to make… I hear it gets a tad boisterous, out there in the woods, some pesky death curse or whatever.
Find out more about the artist, Federico Tobon, and Wolfcat Workshop here!