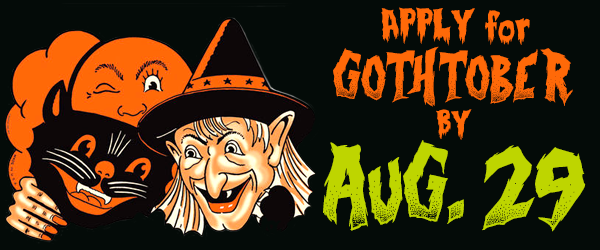 The sleuce gates are OPEN! Let the glorious pumpkin orange sewage BEGIN!!!
Gothtober is an online countdown calendar to Halloween, it's got 31 doors, behind each door is a contributor. We hope one of those contributors will be YOU! The calendar is filled with creepy crawly goodies, from short films, to print-outs, to slideshow presentations, music, crafts, recipes and more!
This year's theme: Metamorphosis
Check out our Frequently Asked Questions page to read up on the theme and get your questions answered about all things Gothtober.
Read the Gothtober FAQ
Apply for Gothtober NOW!