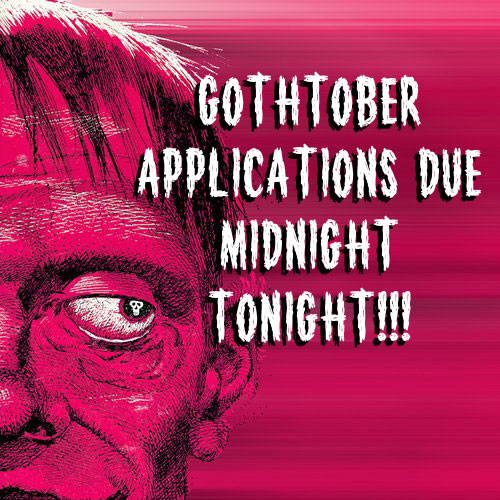 Gothtober ghoulies, lizards and ghosts,
Sign on the line and give us a toast!
Tonight will be midnight, the time to respond,
Please fill out the app from somewhere beyond!
Vampires and monsters from last Halloween,
Join us and send over frights unforeseen!
We thank you for being a part of our gang,
The 10th year of Gothtober will start with a BANG!