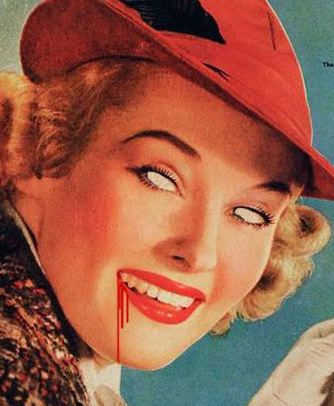 This is Lenore Colina's very first Gothtober piece in her whole entire life, and danged if it didn't give us the heebie-jeebies. Come on, we've been here seven years now—this is our 8th—and we've seen a lot of creepy stuff!
But shiver-me-pumpkins, this might really unnerve your senses with its attention to detail and luscious collection of footwear.
Let's just say that if you like shoes, you're going to love Day 17, and if you like blood… you'll like it even more.