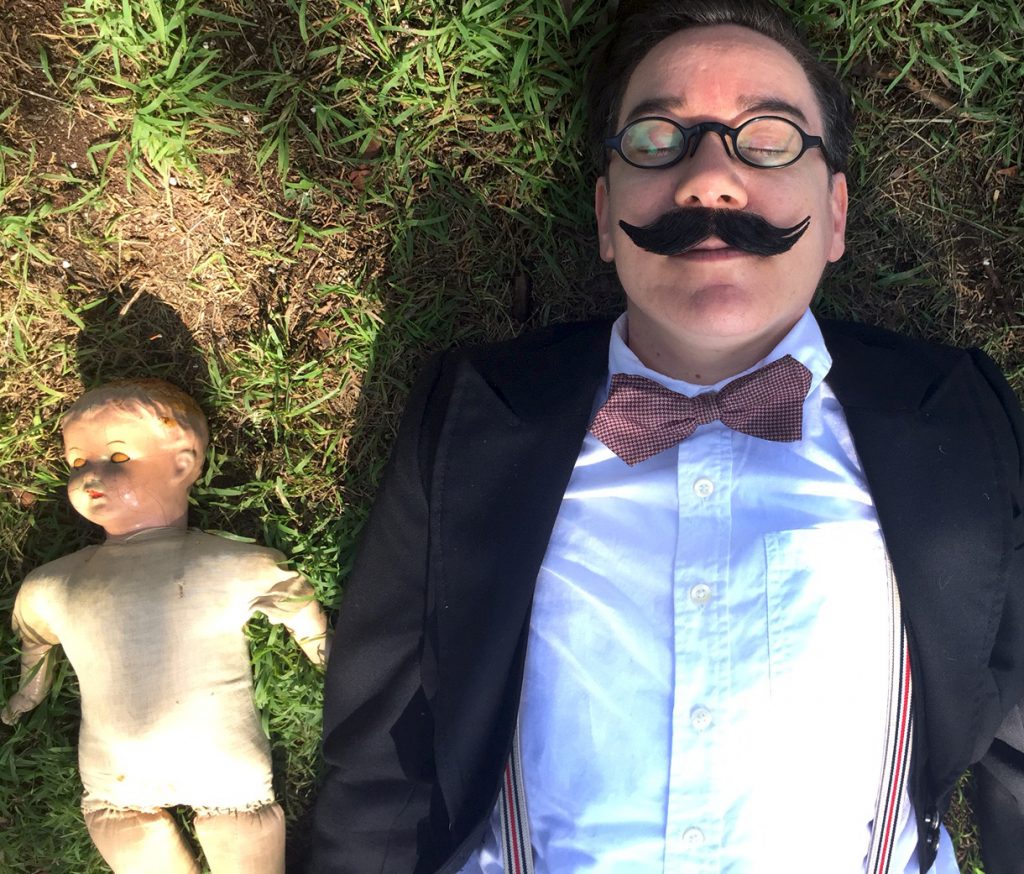 Well what have we here but international SUPERSTAR, Odious Ari with a hand hewn music video from the good ol' days! I wanted to know more, so I wrote Odious a telegram, and wouldn't you know, I got a telegram BACK with some "behind the scenes" information! Here's what Western Union delivered:
It was shot at Hollywood Forever STOP Joey Jenkins was the cinematographer and David Gutierrez directed and PA-ed STOP We were really concerned about being offensive and/or upsetting people who may have been there to actually honor to their relatives, but it's hard when you are three weirdos with a mannequin leg, creepy baby doll, accordion and banjolele STOP When people approached where we were shooting, we tried to look "normal" (hard to do as Odious) and hide the goods, hence the photo of the leg sticking out behind the tombstone STOP 
Odious also said "The baby doll and I had a delightful little nap together. It was past both our nap times and we were getting cranky. A little shut-eye and we were back to waltzing. We also both ended up wetting our pants, and that was the cue for the shoot (and Joey and David's willingness to be around me) to end. The song is called Fifteen More Years and it's a duet between a terrible father (played by Odious) and a goth, butch quinceanera (also played by Ari) who hates every minute of her "celebration."
We are delighted as peach pie and pumpkin buckle to show this rousing tune and visual accompaniment to Gothtober's queasy, creaky, creepy collection of Halloween entertainment! Thanks, Odious!
Read Odious's and other Gothtober contributor's bios
here!