The 2019 Gothtober Countdown Calendar is pleased as pumpkin pie to show you the people behind this year's curated creepy collection. They are from all walks of life, doing all kinds of projects! Take a look and enjoy reading the bio of each Gothtober Artist!

1 – Alis Jurua Nonpareil
2 – Dragon Girl
3 – Sam G
4 – Mellocreme Fairchild III
5 – Aunt Lyla KaRug
6 – Heather Harkins
7 – Federico Tobon
8 – Horror Survival Guide
9 – Pauly G
10 – Ollie Paige Linden
11 – Del Norte Presents
12 – O'Malley Enterprises
13 – Ash
14 – Mike Rainey
15 – The Fresh Prince of China Town
16 – Yuki Okada
17 – Lisa McNeely
18 – Jeffe Levine
19 – Kimberly Kim
20 – Cristin Pescosolido
21 – Goose & Jones
22 – The Witchy Witches
23 – Jenny Walsh
24 – The LA Browns
25 – Martin Ontiveros
26 – Chris Baughman
27 – The Return of Mellocreme Fairchild III
28 – Gump
29 – Chambers Family
30 – Barry and Nancy
31 – Dan Graul
---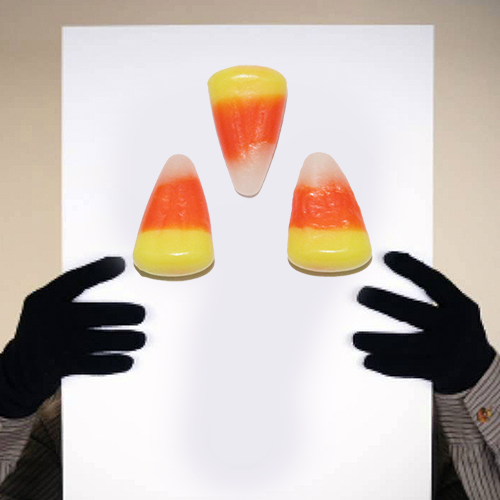 DAY 1 – Alis Jurua Nonpareil
Alis Jurua Nonpareil saw old Autumn in the misty morn, shadowless like Silence, listening with each quiet leaf.
---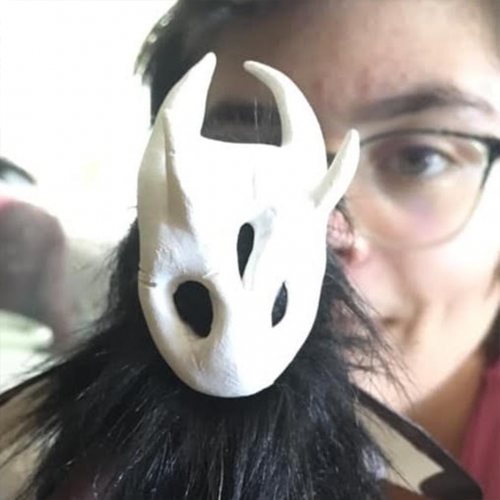 DAY 2 – Dragon Girl
Dragon Girl is an up and coming 13-year old artist, residing in a town on the CA Central Coast some have deemed the "happiest place to live". While she has been creating art since she was very little, she has just become serious about it over the past 3 years. She is never seen without a sketchbook in hand, and for the last year has been making fursuits and art dolls as well. Other types of art she enjoys are sewing, animating, and sculpting (you should see her miniatures)! Happy Halloween!
---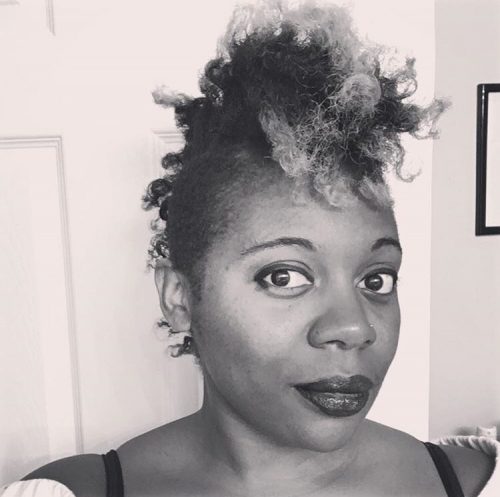 DAY 3 – Sam G
Sam is a CG surfacing artist currently working in production for DreamWorks Animation Television. When she is not painting 3D CG objects, you can find her playing large Japanese drums, called a Taiko, volunteering for ProjectQ a QTIPOC non-profit, or listening to comedy and/or political podcasts. She in excited for her gothtober debut with her latest work, which is a study in the ravages of time.
Website: slewis-portfolio.com
---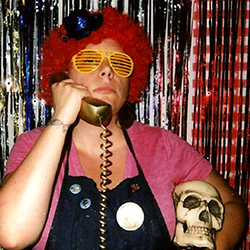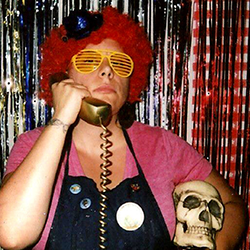 DAY 4 – Mellocreme Fairchild III
Mellowcreme is an LA-based multimedia artist who enjoys wearing socks, voiding warranties, puppeting, conducting delicious kitchen chemistry experiments, and confusing hardware store clerks who ask her "What will you be using this for?"
---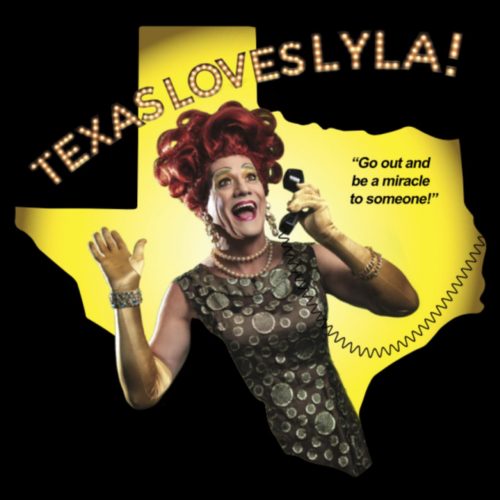 DAY 5 – Aunt Lyla KaRug
Aunt Lyla is from Cooterville, South Texas, but enjoys coming to Los Angeles to visit her nephew Jeffr'y, who works at a disreputable homosexual bar on Sunset Boulevard. She works part time for the Dept. of Homeland Security, Name Tag Division (Supervisor), and has a traveling one-woman show that she tours every few years.Currently, Aunt Lyla travels out to Los Angeles the second Saturday of every month, where she hosts a Happy Hour Karaoke, at said homosexual bar on Sunset Boulevard. She is thrilled to death to be part of Gothtober 2019, and gives thanks to Miss Julianna Parr, for all of her fabulousnessness.Contact Aunt Lyla at TexasLovesLyla.com
---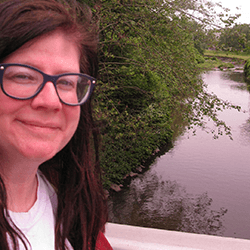 DAY 6 – Heather Harkins
Heather Harkins has been rattling around New Jersey like a ghoul for the last year, so why not celebrate "Notable Graves of New Jersey"? Heather loves nostalgia, quiet landscapes, and limericks, so this was a dream project to create. Many thanks to my mom, my friends & NJ Transit for driving me to these different graveyards, as well as the head candy corn for all her hard work.
---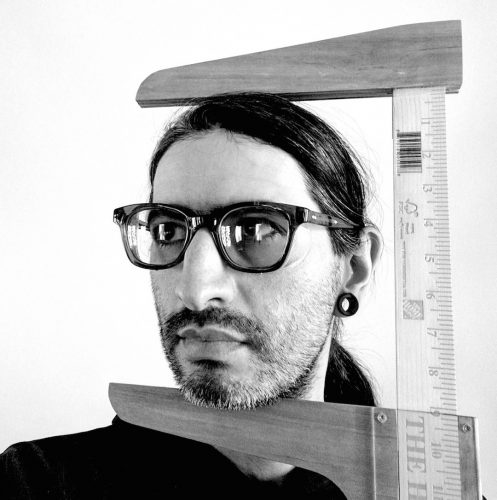 DAY 7 – Federico Tobon
Federico is a teacher by day and artist by night, well, artist by any other timethat is left after the day job including mornings. He wanted to be a writer when he was young but his hands took over his faith, now he makes things and draws all the time. Federico likes cats, sewing machines, laser cutters, really thin mechanical pencils and black ink dispensed by old school dip pens.
His work can be found on his website http://wolfcatworkshop.com or on Instagram and twitter @wolfcatworkshop

---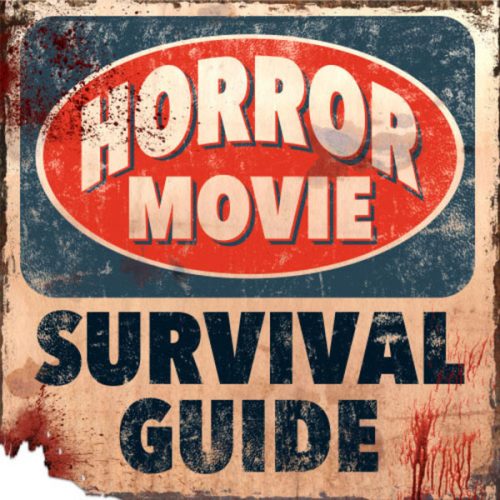 DAY 8 – Horror Movie Survival Guide
Horror Movie Survival Guide is a weekly podcast where two unlikely gorehounds and long time chums, one a hardcore horror fan with a notebook to prove it, and the other finally coming out of the creepy horror fandom closet – watch and talk about horror film from a survival point of view. We ask the question – how can we end up as the final girl? Join Julia and Teri as we take a deep dive into everything from OG horror to newly released films,(but preferably Classics on VHS). We'll talk about obscure details that no one else notices, spin off into alternate casting universes, crush on some dodgy fellows (and creepy uncles), and arm ourselves with the knowledge necessary to become the Final Girl.
---
DAY 9 – Paul G
Paul G. was born in Canada and this year will present a frightening Weirdo Tale from his childhood about rock music and a haunted bedroom closet. And it's all true!
---
DAY 10 – Ollie Paige Linden
Ollie Paige Linden is a queer cartoonist and illustrator based in Los Angeles. They love exploring personal truths-from mental health and bodily functions to the general arghs and ahhhs of existing in this beautiful nightmare realm we call home.
---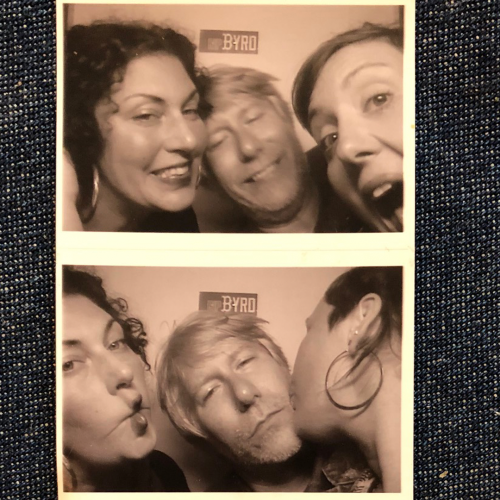 DAY 11 – Del Norte Presents
This Gothtober, Del Norte Presents is presenting for the 7th year and we got the ITCH to go back to our roots with a ghostly film for you! And since the 11th falls on a Friday, we're presenting a timely message from the beyond to enjoy the time you have and follow your bliss.
---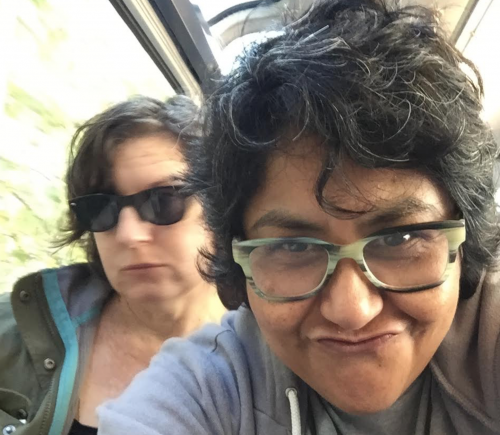 DAY 12 – Open Trench Creative
OTE is pleased to present the creative stylings of Adriana Gordon, Lisa McNeely, Sibyl O'Malley, and Janet Strauss. They create entertainments for people who dig gaping holes.
---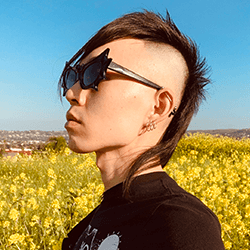 DAY 13 – Asher Slasher Asher Slasher is an undead artist who makes art to remember what it's like to be alive… or was it to remind him why he's undead in the first place? It's been centuries and doesn't remember anymore. Follow him on IG and Twitter at @homocidalgenius.
---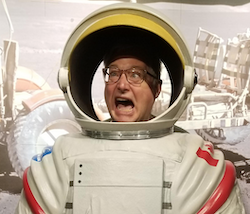 DAY 14 – Mike Rainey Mike Rainey is a video guy, actor, musician, tinkerer, builder and international cat-sitter. Mike regularly performs at The Cavern Club with the Honeylabs. You might recognize him as Pervy Trucker from Thelma & Leweeze: The Musical or Boring Husband from Beachez: The Musical. This Gothtober Mike is in the Brittany region of France, taking care of two delightful kitties and eating way too much butter-based food (no regrets!). mografmike.com
---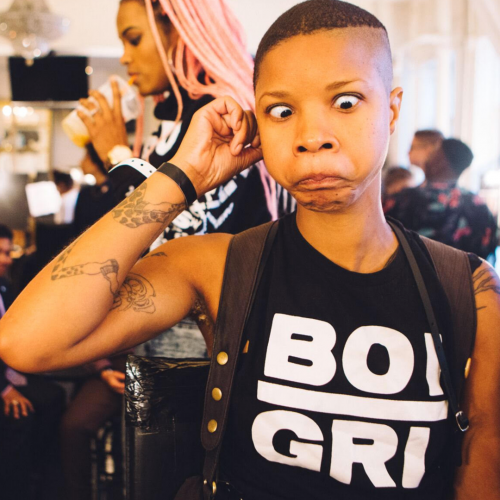 DAY 15 – Fresh Prince of China Town
Los Angeles California born and raised,  
In the salon is where I've spent most of my days 
Chilling out maxin'I'm queer and kinda cool 
And I started doing hair when I was in high school 
But some of these organizations are up to no good 
Telling kids that they are wrong since child hood 
I did one small event and I realized I cared 
I say 'I'll make a mobile salon so that I can do hair 
I'll pull up to the homeless shelter around 3 or 4 
And give the kids haircuts, self esteem and more 
These are things that affect me and you 
So why not help kids early with PROJECTQ
---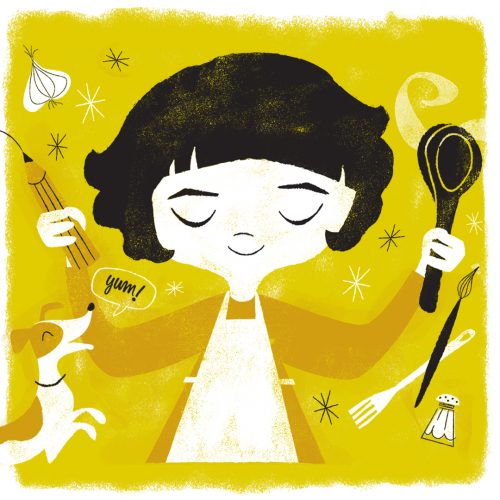 DAY 16 – Yuki Okada
Bio:
Yuki Okada is an artist, a writer and an eater of tasty foods. She works as a graphic designer and illustrator in Los Angeles and is currently trying to run away to a beautiful island with her dog, where she can make art and eat delicious shave ice on a regular basis. She enjoys podcasts and television very much, especially shows about very angry dragons. She created a blog about one such show where art, tv and snacks collide in a big happy mess. Happy messes are indeed her jam. www.AryaBakesAPie.com
---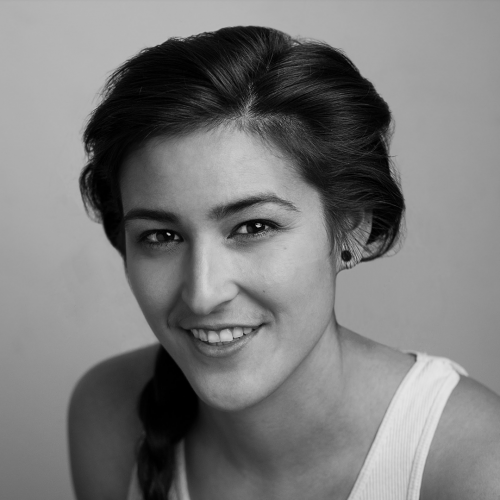 DAY 17 – Lisa McNeely
Lisa McNeely is a renaissance woman, jack of all artistic trades. You can find her running around as a Triceratops or Sabertooth Cat for the Natural History Museum of Los Angeles and the La Brea tar Pits. A graduate of Dell Arte International School of Physical Theater she continues to practice and perform all about town. I like to play and make things, Enjoy! Follow me instagram: @wisa_woo
---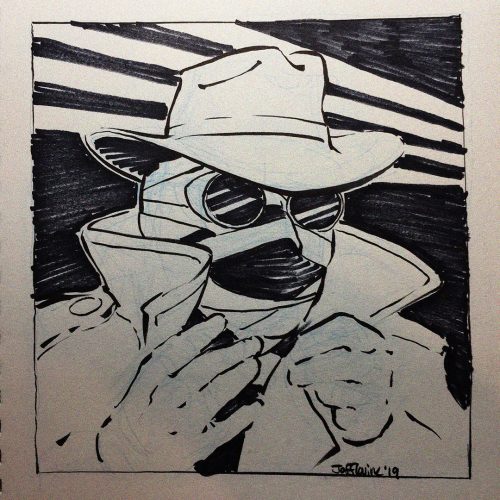 DAY 18 – Jefe Levine
A fading memory, a ghost in the shadow, a moment of passing unease as a chill goes through you.
I am all these thing and somehow even less. But Know this… I see you there. the cold blue light on the monitor on the soft planes of your face. I see what you do when you turn off the lights and close the door. I know what lies in the deepest hidden place in your heart. I know that want. That need inside of you that never leaves.
I can facilitate that for a small donation or monthly stipend to my Patron account.
No one will ever know, except you…
and me.
---
DAY 19 – Ded Minty

Pumpkin Guts!
---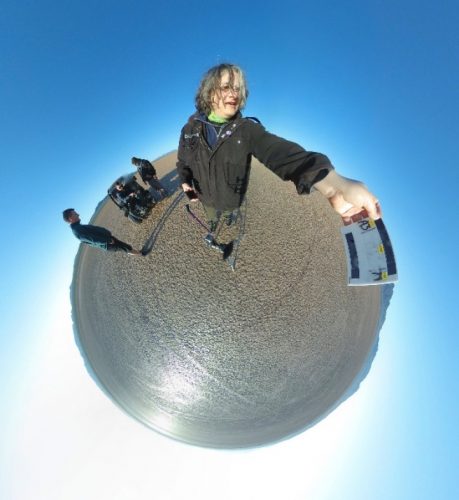 DAY 20 – Cristin Pescosolido
Cristin Pescosolido is a visual effects supervisor who likes to make short films in her spare time. Sometimes they are creepy and gross, sometimes silly and not gross at all. You have probably seen her professional work in the film, Rogue One where she made the Death Star look good, and the planet Scarif look very glowy and bright. Her other interests include experimental photography, knitting, keeping early 1970s fords running, learning how to walk, and occasional welding.
link: https://sobo7.com
---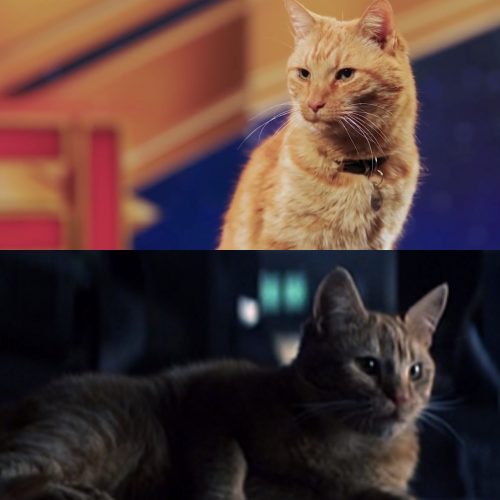 DAY 21 – Goose & Jones
Supernatural Detectives "Two feline minds to solve your crimes." Experts in: aliens, intergalactic politics, ghosts, demons, clutter cleaning, space travel, and bewitching humans.
---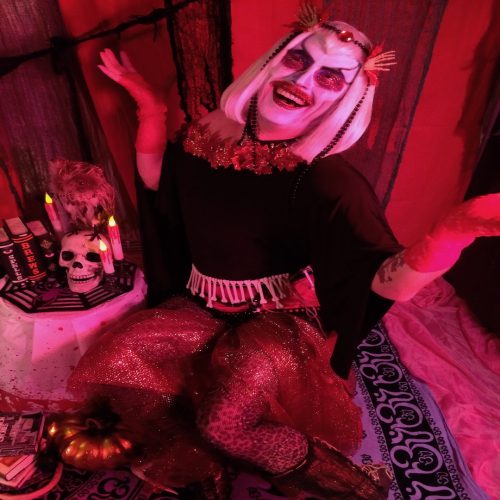 DAY 22 – The Witchy Witches
---
The Witchy Witches are back with a new gayly-forward-to-streaming video spell to save the world! Sisters of the coven Guy-A, Frizzy and Lady Ass Majick gather once again to conjure ghostly gothtober-ness. According to the internet and other sources GHOSTS ARE REAL and every story you have EVER heard about them is TRUE! Join the incantation Oct. 22nd. The witches would also like to congratulate Gothtober on 17 years!
---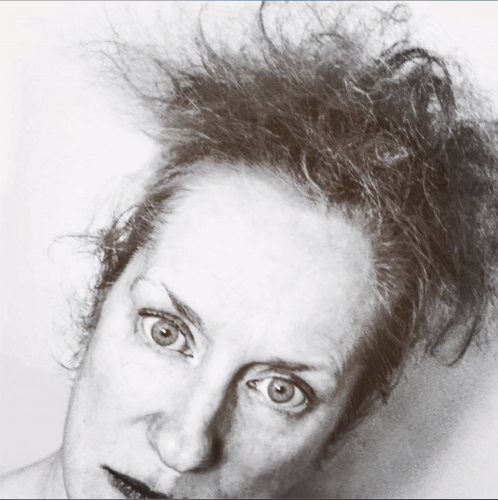 DAY 23 – Jenny Walsh

Jenny Walsh is sharpening sticks, licking frogs and playing tricks. Later she'll be boiling meats, spitting bees and baking treats. Halloween is ne'r a bore, for those who darken Jenny's door.
---
DAY 24 – The LA Browns
Info about the LA Browns will go HERE!
---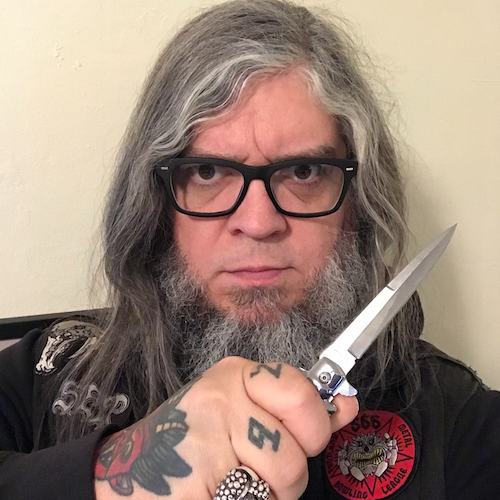 DAY 25 – Martin Ontiveros
Martin Ontiveros is an old wizard who lives in the haunted forests of the Pacific Northwest. Never talking, just keeps walking, spreading his magic and painting depictions of the demons and creatures both around him and within him. Follow him on IG: martinheadrocks@gmail.com
---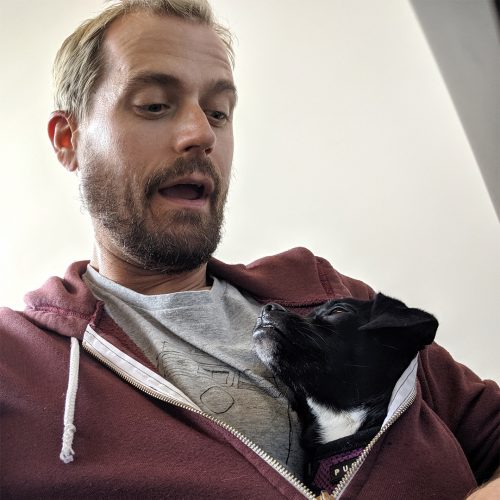 DAY 26 – Chris Baughman
Chris Baughman is a 9-5 worker bee, a cat dad, dog dad, comedian, baker, web designer, and all around pretty tired guy. He's dang psyched to be participating in Gothtober again, and this time with his little dog – Murphy. She is just happy to get pets, give kisses…. and summon Satan. *insert shrug emoji*
They are available for parties.
---
DAY 27 – The Return of Mellocreme Fairchild III
MOAR WORDS about Mellocreme Fairchild will go HERE!
---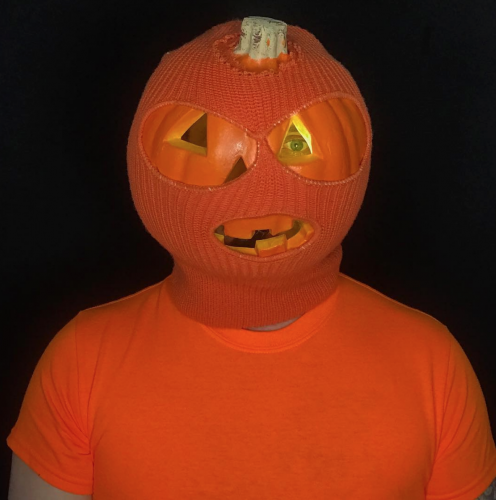 DAY 28 – Michael Gump
Is also known as Bob Bugs. He makes art the likes of which you've never seen, and twice that you'll never forget. Visit him on Instagram in all of his many forms.
---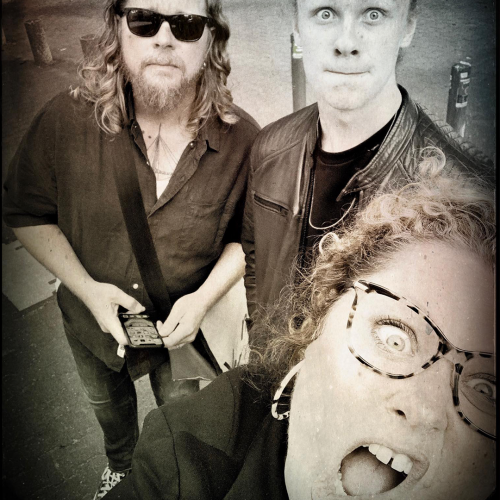 DAY 29 – Family Chambers
Christy Chambers lives with her favorite red bearded Ogre and their smelly 15 year old giant in a small village in Germany. She spends her days making art with teenagers and entertaining the locals. For fun she wanders the deep dark fairy tale forests to photograph moss and poisonous fungus. She is also working on a degree in stinky cheese and regional wines.
Brian Chambers lives with the lady above, He failed at being a nihilist and spends his days making video games. He routinely hunts for treasure in the local German forest and prefers beer from Bavaria.
Nigel Chambers lives with the family above and after consulting with his comrades, does not approve the public distribution of his bio as it might compromise the mission.
---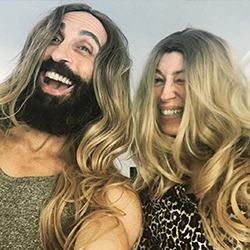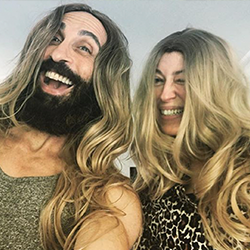 DAY 30 – Barry and Nancy

Barry Morse and Nancy Sandercock are CalArts graduates who like to collaborate on needle crafts, performance, and little films.
---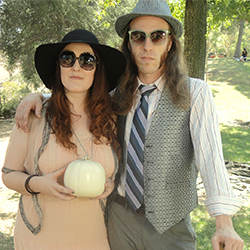 DAY 31 HALLOWEEN! – Dan Graul
Dan Graul is a Los Angeles based artist and musician. Dan can usually be found doing something creative with his beautiful wife Rebecca. The two were married on Halloween in 2015). Dan and Rebecca founded the psychedelic folk band Northern Strangers,. The band caught the attention of many folks in LA playing Pink Floyd's The Wall live on stage, synced up with the old Alice In Wonderland animated movie at venue's like The Roxy and The Viper Room. They have since toured and released two full length original albums, plus a number of singles and music videos. Most recently, Dan and his frequent creative collaborator David LeBarron premiered a new project called Half Tongue Tribe . The duo combine storytelling, rock n' roll music and Pagan ritual into a wildly magickal experience. In 2018, Dan wrote and performed original music for the play The Sex Life Of Achilles, which won the top overall honors in the Maui Fringe Theatre Festival. Keep up with all things Dan-related at www.northernstrangers.com.
---
Gothtober Staff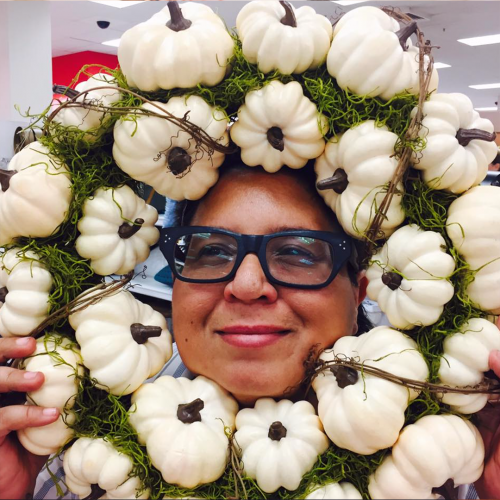 JULIANNNA PARR- Head Candy Corn of Gothtober –
---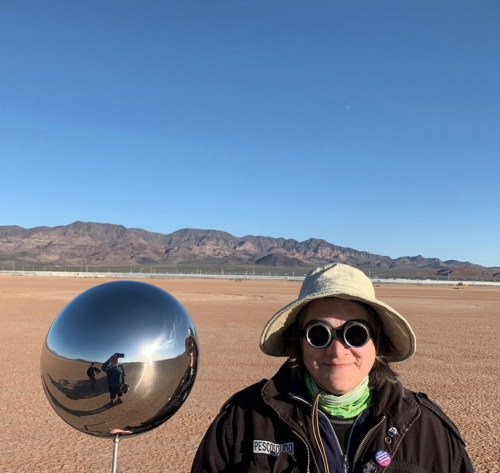 CRISTIN PESCOSOLIDO – Gothtober's High Priestess of Web – Who set up and maintains Gothtober's servers? Who helps compress and upload content to the calendar? Who helps suss out Gothtober coding emergencies? The bubbling cauldron is only as good as it's witches, and we've got one of the best: Cristin Pescosolido! If you haven't read her full bio, check out Day 6!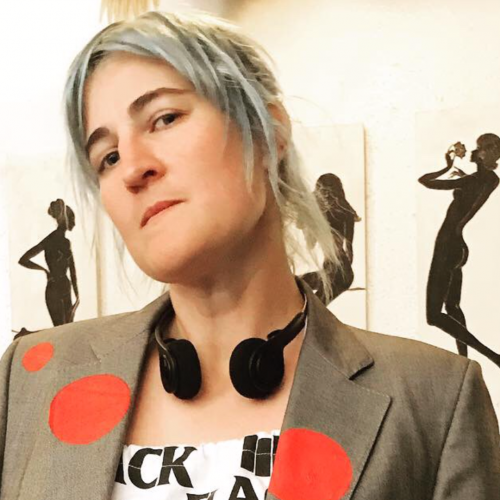 LAURA MANN – Gothtober's Programmer for 2018 Fingers over keys with the greatest of ease. Laura is "The Wolf" for Gothtober, finding the teeniest glitches and fixing things in our code while also eating a cheese sandwich, playing card games, handling phone calls and trying on different shoes. She also works for JPL and likes planets, Star Wars, hot dogs, and surfing.
---
MICHAEL SODERSTROM – Gothtober's Programmer for 2015 This year's 2019 calendar is using the blueprint from the original programming of Michael Soderstrom from back in 2015. Wednesday Oct 30, 1992: a young Michael was sitting in his chemistry class thinking that he would do anything to make the last ten minutes go faster. There and then a Faustian bargain was struck. Now in a desperate attempt to win back possession of his soul he designs websites dedicated to Halloween and Swedish metal bands.
---