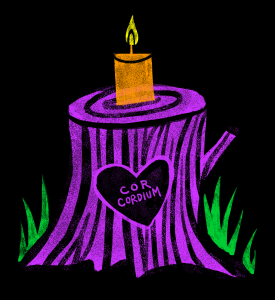 Halloween began as the ancient Celtic festival of Samhain, marking the moment when the veil between the dead and the living was lifted, and the two worlds could commune. For about 2000 years, October 31st meant bidding adieu to summer, preparing for winter, and remembering the departed.
We give tribute to those we love who have passed on, because Gothtober and Halloween are definitely about pumpkin spice, but also we acknowledge the end of the harvest, and the end of life. Here we honor and remember the departed. You will never be forgotten. Cor Cordium.
---
Marvelous Marilyn, who went out singin' , and was always an avid fan of Gothtober
Mr. Mann
Rene Valdespino Parra 1951 – 2020
---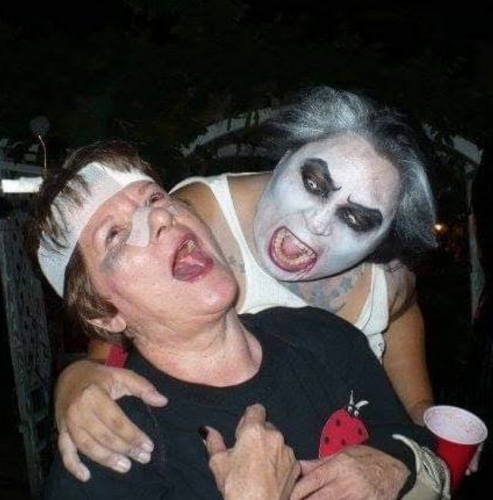 From Lori
Rosemary Curati Meeker, Gothtober contributor and SparkleMom. 
---
From Shanna
Gerald Freedman
Matt Bullock
Tamin Ansari
Chadwick Boseman
---
From Rebecca
Jeannie Rogers
---
From Sibyl
Gresham O'Malley
Sibyl J. O'Malley
Shaun O'Malley
Campion O'Malley
Judy Laddon
Brian Tarr
Lil' Ghost
---
From Half Tongue Tribe
HTT salutes our siblings fallen to violence and hate. Rest in Power. We remember your names.
---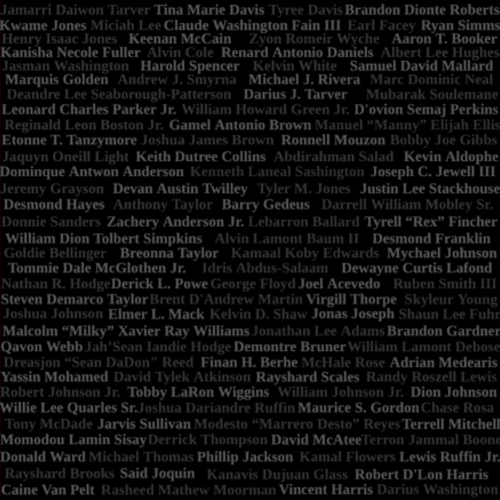 Black Lives Matter.
In 2020, police have killed at least one Black person every week since January 1, and only two states — Rhode Island and Vermont — have reported no killings by police this year.
Source – CBS News
---
WILDFIRES
Our deep condolences to the friends and family of all those who have lost their lives in the 2020 West Coast wildfires. We send strength and solace to those who are healing, and we send support to firefighters and first responders battling the blazes.
---
From Julianna Parr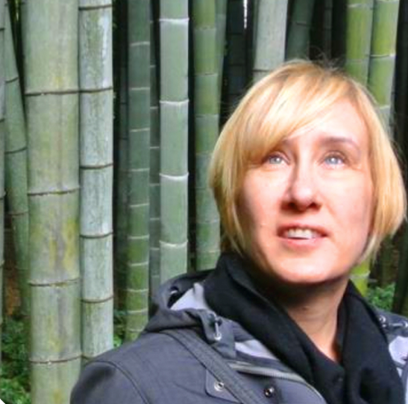 SIGRID HUDSON BISHOP
July 23, 1968 – December 14, 2019
Sigrid, aka "Sister Taxi Hopscotch" was my fabulous friend for over 25 years. Sweet good woman, please save a hot buttered rum for me on the other side of death.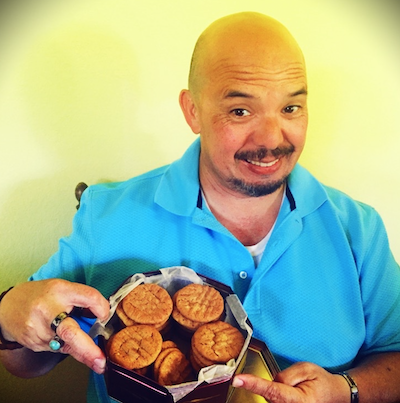 JAMES TOWNSEND PARR
October 14th, 1962 – June 10th, 2020

No matter where you are, or where you go, I will always be your sister and I love you…
…even though you are a Cowboys fan.

Sit Vis Vobiscum

CORONAVIRUS
My brother James tested negative 4 times for coronavirus, yet lost his life to a mysterious illness that attacked his lungs and took his life while he was in quarantine, after weeks of putting up a noble fight. He was put into an induced coma, was on a respirator, and displayed all of the symptoms of covid for the duration of his illness.
A team from Johns Hopkins Medicine has found that PCR-based tests for SARS-CoV-2 have a false negative rate of at least 20%, depending on the time of testing.
Because of widespread supply shortages and overwhelmed medical providers, many who sought viral testing in the first months of the pandemic were refused for not meeting strict criteria. Others decided on their own to self-quarantine. Some received negative results from local testing sites despite clinical signs of the disease.
I believe that epidemiologists studying the year 2020 years from now will see and recognize my brother's, and thousands of other deaths as one of many unrecorded casualties left in this virus's deadly wake.
As of September 28th, 2020, Covid-19 has now killed 1 million people around the world, and more are dying as I type.

We acknowledge the horrors of this pandemic and the unnecessary loss of life that government neglect is producing.
For those of you who were taken from us:
Memoria De valens vivat tamque vestri: Your Memory lives on
We will march for the dead, and fight for the living.
---
Celebrities We've Said Farewell to in 2020
Helen Reddy, The Notorios RBG, Chadwick Boseman, Diana Rigg, Cliff Robinson, Regis Philbin, John Lewis, C.T. Vivian, Naya Rivera, Frederick "Toots" Hibbert, Stevie Lee, Olivia de Havilland, Grant Imahara, Wilford Brimley, Zindzi Mandela, Peter Green, John Saxon, Kelly Preston, Nick Cordero, Earl Cameron, Mary Pat Gleason, Gregory Tyree Boyce, Sushant Singh Rajput, Jerry Stiller, Little Richard, Ian Holm, Max von Sydow, Caroline Flack, Nikita Pearl Waligwa, Danny Tidwell, James Lipton, Kobe Bryant, Phyllis George, Fred Willard, B. Smith, Lynn Shelton, Elizabeth Wurtzel, Bob Kulick, Betty Wright, Lynn Cohen, Andre Herrell, Pop Smoke, David Olney, Nick Gordon, Lexii Alijai, Don Larsen, La Parka, Silvio Horta, Buck Henry, Harry Hains, Neil Peart, Stan Kirsch, Rocky Johnson, Kirk Douglas, Orson Bean, Amie Harwick, Kenny Rogers, Fred "Curly" Neal, Irrfan Khan, Roy Horn, Benjamin Keough