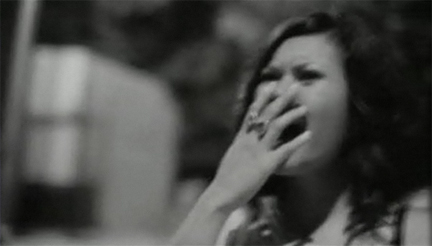 Today's piece, by "The Embrace," (Lili Daniel, Lok Hwa, Teri Osato and Wileen Rungsiridacha)  is a chilling scene that might make you think twice about leaving the house alone in the wee hours of the night. Here are some fun facts about today's spooky film:
1.) The dog in the piece belongs to Teri's neighbor and her name is Lola. She barks at everything so they weren't sure if the performers actually scared her or if she just wanted attention. If she wasn't scared, she should get a doggie Gothtober Pumpkin award for her thespian talents.
2.) The boom box in the scene was hunted for far and wide! The crew looked everywhere actually for their perfect Boom Box. Name any thrift store and they were probably there from Downtown LA, Burbank to flea markets in Pasadena and they finally found one in Atwater Village that was perfect.
3.) The blood is actually chocolate cherry syrup, so don't be alarmed, no blood donations were required in the making of this film.
4.) The players worked hard on their make-up, here are some close-ups so you can see just how much effort went into appearing stomach-churningly convincingly gory.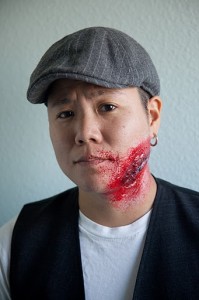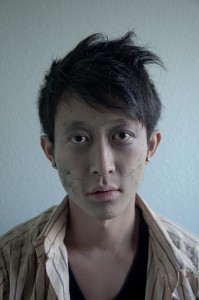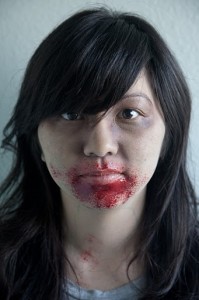 Want to view the carnage? See for yourself.