Apply for Gothtober 2017!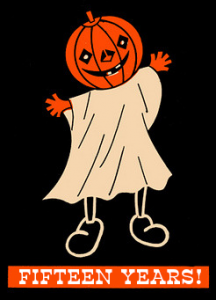 FIFTEEN YEARS?!? Gothtober has been cranking out Halloween treats for fifteen years?!?
Why yes! On this very page, we invite you to apply for Gothtober's "Quinciniera" commemorating fifteen years of bone-chilling, neck-hair raising, eyeball widening, throat-screaming, frightening, funny, strange, mysterious and hideous/beautiful artworks from all across the ghoulish globe.
Want to know more details?
 
READ THE FAQ!
 
Fill out the Gothtober Application below by August 29th:
Participants will be notified of admission on September 1st, 2017.
Upon acceptance, a $25 registration fee is required.
Get more details about this year's theme and technical details by reading The Official 2017 FAQ.