Apply for Gothtober 2016!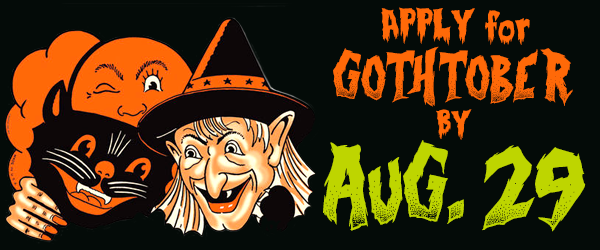 The only constant is change, thus, you are invited to apply for Gothtober's "Metamorphosis" celebrating fourteen years of shape-shifting, morphing, transforming into all things creepy, crawly, horrific, terrifying and fabulous!
Fill out the application by August 29th!
Participants will be notified of admission on September 1st, 2015.
Upon acceptance, a $25 registration fee is required. Get more details about this year's theme and technical details by reading The Official 2016 FAQ.