Apply for Gothtober 2018!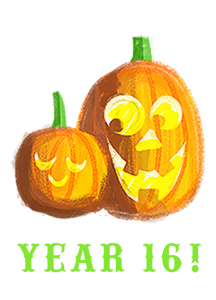 And now we are SIXTEEN.
We're pleased as eyeball pie to announce that we're finally old enough to drive. No more learner's permit for Gothtober, we're fully licensed and ready to drive right into this year's creepy cabinet of deplorable delights by a carefully curated selection of 2018 Gothtober Artists!
 
READ THE FAQ!
 
Fill out the Gothtober Application below by August 29th:
Participants will be notified of admission ASAP September 2018.
Upon acceptance, a $25 registration fee is required.
Get more details about this year's theme and technical details by reading The Official 2018 FAQ.