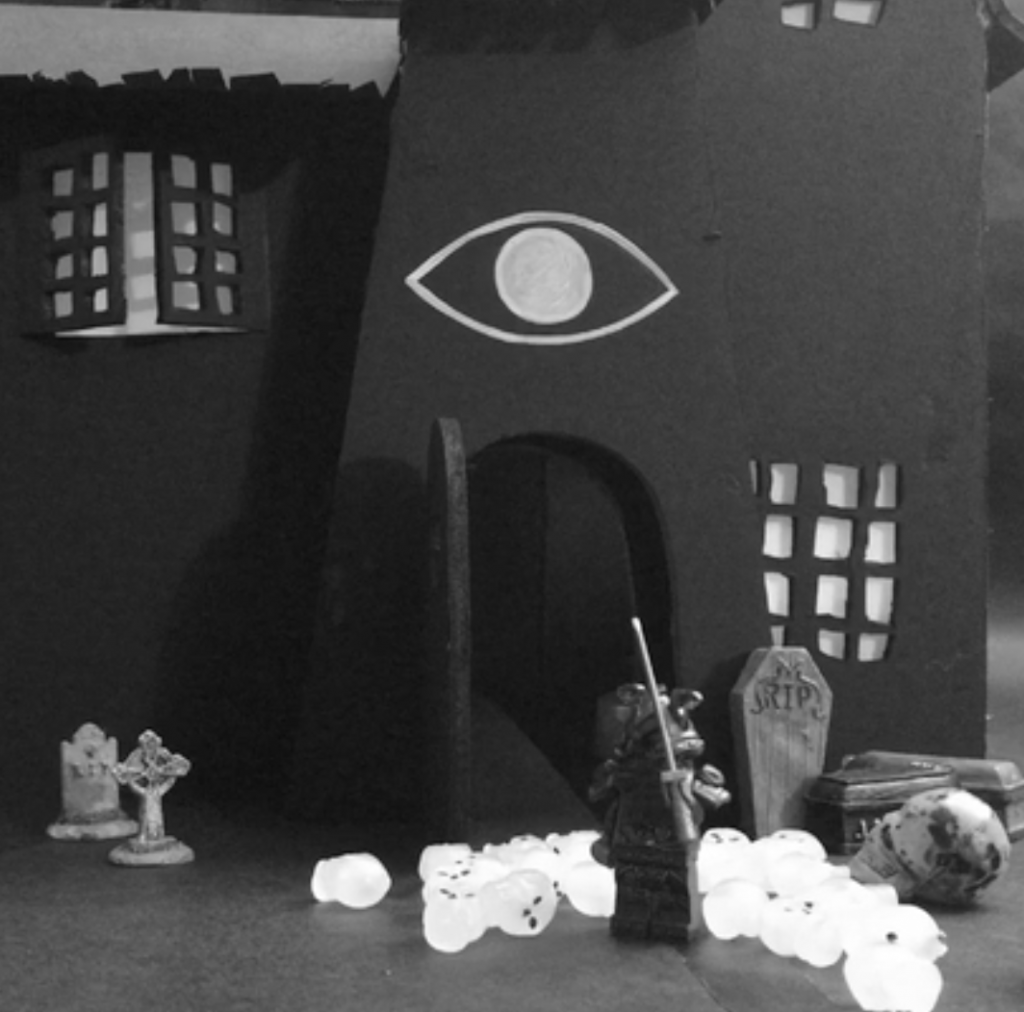 I made friends with Kendra in the year of 1990 when I knocked on her dorm room door and asked her if she would be my friend. She said YES she would be my friend even though she BARELY KNEW ME, which is one of the reasons she is such a quality person. The last time she made a Gothober piece, it was probably about 10 years ago or more, and it was about spider fear. She thought that perhaps she'd do a Gothtober piece this year, and asked her six year old son, Miles, to be the director.
The two put their heads together, and built a really cool haunted house, then had fourteen days of intensive storyboard meetings, concept exploration, and technical assessments. There were, like all good collaborations, some creative differences. When all the details were hammered out, they then put on their animator hats and went to work, and recorded their own sound, and I must say, the Haunted Battle is quite a SUCCESS!
The stage is set with a moody storm, there are skeletons and there's lightening and WHAT'S THAT?!? Do I hear broad swords? The clashing of metal? Smoke and the creaking of haunted doors? What will happen next? Guess you better watch and see!
Find out more about the mother/son team known as Scribble Scrabble  here!